After living nomadically for almost two years I reached a point when it was time to find a home base, and the selection was based on what town made me feel most like I was already home every time I visited. Ultimately I selected Bozeman based on many factors: access to recreation, good food, good people, and an overall good vibe to the town. So as the Montana Spring Road Trip wound its way from Southeast Montana to Yellowstone Country, it felt dang good to be home.
As I left my hometown of Billings I used my off day to drive to Gardiner, and of course, I chose the route the made the most sense up and over the Beartooth Pass. This iconic road travels from Red Lodge to Cooke City and the Northeast Entrance to Yellowstone National Park. After a stunning drive, I settled into Gardiner and ready to take on the next three days in the region of Yellowstone Country.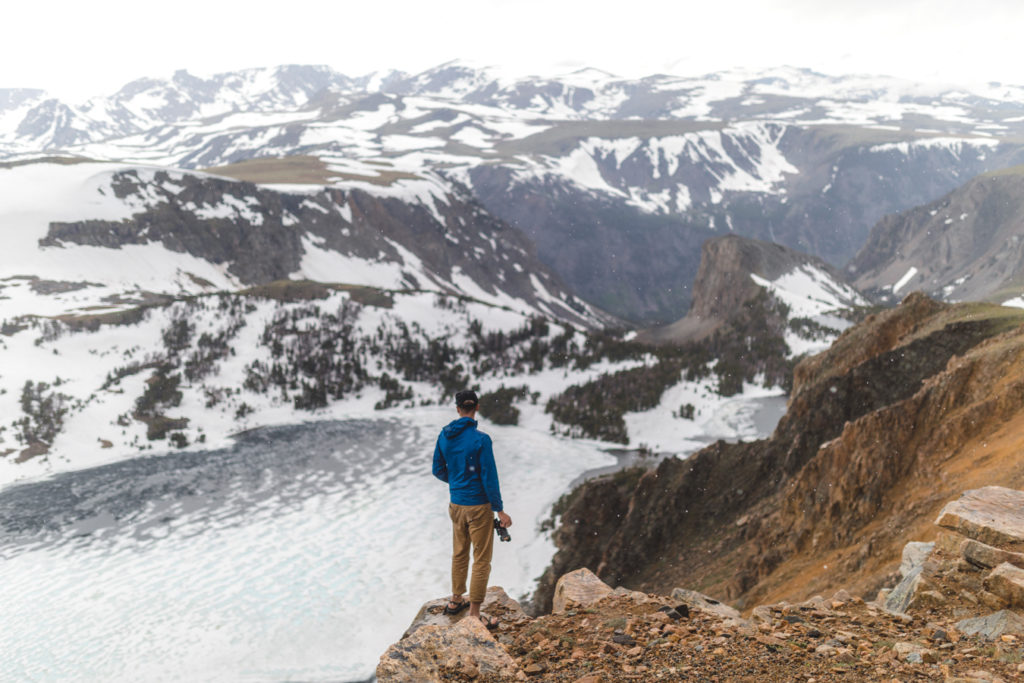 Waking up to a dark stormy sky is never fun as a photographer, but storms move quickly in Gardiner and I decided to be patient to see if the sunrise would break through. And break through it did as the sky lit up and a double rainbow emerged behind the legendary Roosevelt Arch. As a guide in Yellowstone when I'm not doing photos this arch has always been a symbol of my other life. As the rainbows faded I could see the second wave of storms getting ready to hit hard and I scurried away to my car. I grabbed some coffee in town and some ice cream (because what's a trip to Gardiner without a breakfast ice cream at Yellowstone Perk) and waited out the morning storm. Within an hour you couldn't even tell it rained as a crystal clear blue sky now dominated where the storms were.
Headed north and through my favorite valley in Montana, Paradise Valley, I arrived in the quaint town of Livingston. My friend, Lyman, and I strolled around one of the most beautiful downtowns in all of Montana, grabbing a beer at Katabatic Brewing and finishing the exploring with a stop at the legendary Mark's In & Out before catching a sunset above town.
We camped down at Mallard's Rest in Paradise Valley, making an easy commute for sunrise above the Yellowstone River. After sunrise, we popped back up to Livingston to check out the lesser seen side of the Absaroka Range. Wildflowers galore were a treat and long winding dirt roads invited us to keep driving. But a big night ahead brought us back to Livingston to prepare.
Joined by my friends Jimmy and Jackie we set out for what I would consider to be a perfect night. The evening was kicked off with a steak dinner at Montana's Rib and Chop House in Livingston, one of my favorite spots for a Ribeye in Montana. With the Yellowstone River still at flood stage, we headed for the famous Nelson's Spring Creek to get some fly fishing in under the shadow of the Absaroka Mountains. A perfect sunset was only complimented by perfect company of a few of my favorite people. The final cap of the night was heading to one of my favorite Montana venues, Pine Creek Lodge, to watch one of my favorite bluegrass bands, the Lil Smokies.
The final stop in my Yellowstone Country weekend was a day in my current home of Bozeman. I was excited to be home and sharing some of my favorite shops, restaurants, and scenic views. No Bozeman Sunday morning is complete without brunch at Nova Café before coffee at Rockford. After a proper fueling we began our stroll through some of my favorite local stores, Heyday, Revolvr (they give you a beer while you shop, no complaints there), Evergreen, and more. The problem with showing off my favorite stores is that I walked out with a lighter wallet and a few bags full of new things.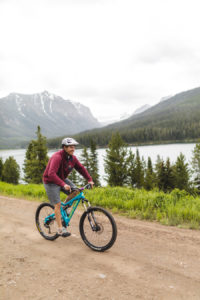 Unfazed by a rainy afternoon in Bozeman, my friends and I headed for my favorite retreat, Hyalite Canyon. Hyalite was always my escape when I went to school in Bozeman and has become a symbol of this pursuit I'm on in life. Jimmy, Lyman, and I had some fun on a mountain bike as the light rain turned to a light snow (yes, in mid-June).
Heading back to Bozeman I checked into the quaint Lark Hotel in the heart of Downtown, as this was my home base for attempting one epic night in Bozeman. I wanted to showcase what an average night for me looks like, and no better way than with great food, great friends, and beautiful views. The evening started with an amazing sushi meal at Montana Fish Co before a quick dessert at Genuine Ice Cream right outside of the Lark Hotel. We departed downtown and within 10 minutes we were already on the trail heading to the top of Drinking Horse. 45 minutes is all it took to go from sushi to summit and that is why I love Bozeman! The sunset combined with endless wildflowers made a perfect cap to a perfect three days in Yellowstone Country.
Stay tuned as it's off to the history-filled region of Southwest Montana next!
Happy Adventuring,
Andy Austin
Follow me on social media (or just follow me around in real life if you want, but it's kinda creepy)
Facebook | Instagram | Twitter
Check out this map of my roadtrip! Southeast Montana took up days 5,6, and 7!