Cuba, a land of old cars, cigars, and a vibrant culture found nowhere else on Earth. If you're like me, Cuba has always felt off-limits as an American, but as I found out recently, is surprisingly easy to visit (albeit a little bit complicated). This entire trip, flights included, cost me less than $700. In this blog, I will tell you everything you need to go BEFORE going, where I stayed, how I budgeted, and some tips I learned along the way.
KNOW BEFORE YOU GO – VISAS AND GETTING TO CUBA
Visiting Cuba was surprisingly easy, but it was slightly complicated. For someone like me, who normally shows up to a country with no general plan, I realized this wasn't a good idea for Cuba. So here are the steps to travel to Cuba from the United States
Step 1: Book a flight. Visiting Cuba is as easy as booking a flight from the USA to Cuba. I chose a direct flight from Fort Lauderdale to Havana on Jet Blue for $265.65 roundtrip. Once your flight is booked, you'll receive an email asking you to sign an electronic affidavit confirming your reasons for visiting Cuba. This brings me to Step 2…
Step 2: Complying with US Regulations for your visit. Is tourism allowed in Cuba? Absolutely…ish. With some caveats. To visit Cuba as an American, you must qualify under one of 12 categories for legal travel to Cuba. You'll notice that none of these options are simply "tourism," but the option you'll need is "support for the Cuban people". This basically says that you're going there to spend time with and give money directly to the Cuban people, not the government.
Step 3: Understanding how you can and can't spend your time and money. Once you've chosen to visit Cuba for the support of the Cuban people, you will be given a list of places you CAN'T spend your money, which includes certain hotels, restaurants, etc. You can find that list here. This list is made up of businesses owned and operated by the Cuban government/military, and since your whole goal of the trip is directly supporting, these places are off-limits (I promise you, this is pretty dang easy to do). You will need to keep a record of your travels for five years, but the likelihood of ever being asked for this information is slim to none.
Step 4: Acquiring a Cuban Visa. The US State Department website had this to say, "To apply for a Cuban visa or for any questions regarding Cuban consular services, please contact the Cuban Embassy in Washington, DC:, " which caused me some concern as I decided to travel to Cuba only a few weeks before my departure date and wouldn't have time to arrange a visa with the embassy… but as it turns out, getting a Cuban Visa (aka Cuban Tourism Card) is a LOT easier than this. There are ways to get one online, but it is more costly than the way I did it, which was simply to get it at the airport in Fort Lauderdale. The process was quick and painless and cost me $50. Airlines charge different amounts for this, so just look when you book!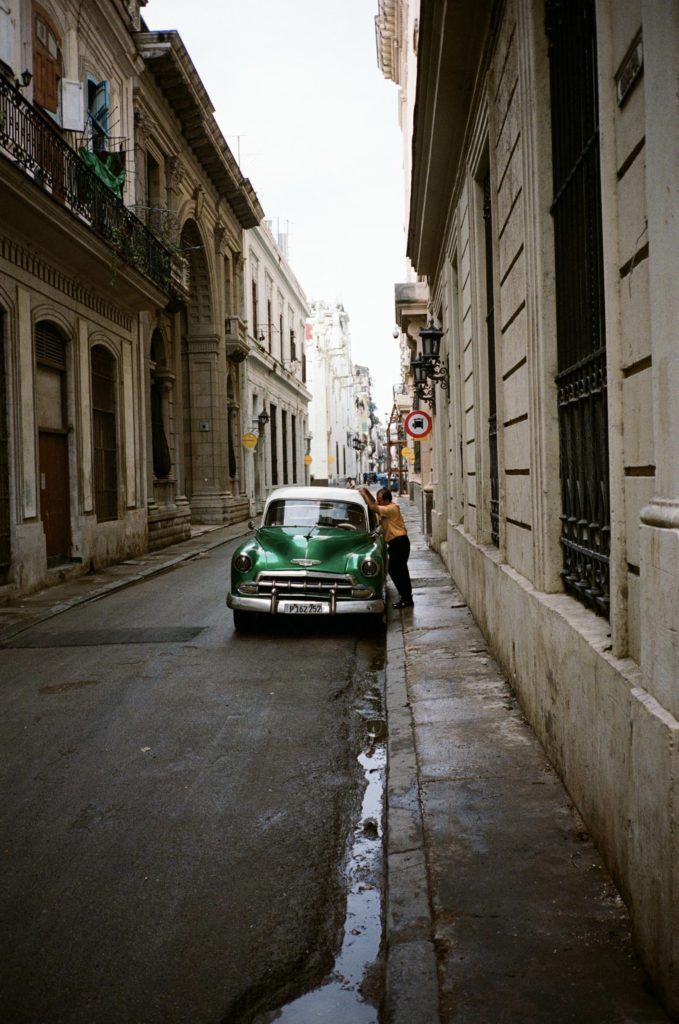 TIPS FOR TRAVELING TO CUBA
Now that we've covered the basics of getting to Cuba let's talk about the basics of visiting Cuba.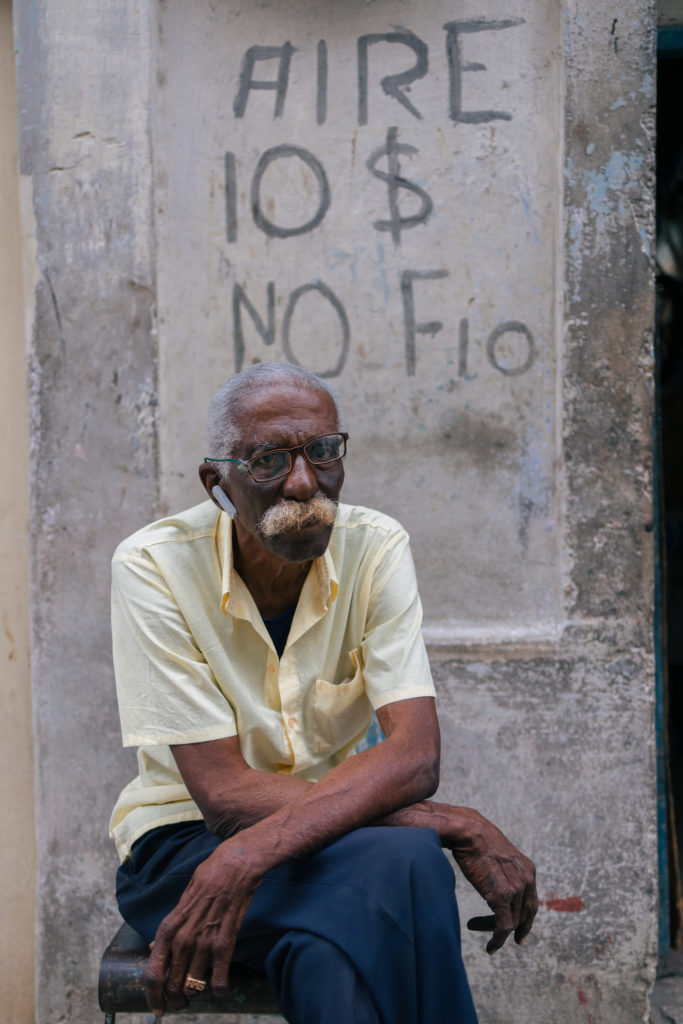 Money – You know the fancy credit and debit cards in your wallet? Forget about them. Because of the US embargo on Cuba, US credit and debit cards will not work in Cuba. But even if they did, you'd be hard-pressed to find businesses that would/could actually take them. In Cuba, cash is king! So make sure to bring all of the US Dollars (or Euros) you'll need for your entire trip because you won't get any more. I brought $3,000 in cash and didn't remotely need it, but my fear was running out. Like most places in the world, I recommend NOT changing your money at the airport, as the rate you will get pales compared to what you can get on the streets. Airport taxis will happily take US Dollars, my trip cost me $30 each way, and I had my homestay arrange it for me. Once I got to my accommodations, I exchanged my money. Most places will more than happily take USD, but you'll get a much better rate exchanging it and using Cuban Pesos.
****Pro-tip: Don't exchange all of your money at once, as nobody will buy pesos from you. So it's best to exchange daily or semi-daily chunks, or you'll end up with a few thousand souvenir pesos to bring home.
Where to Stay – You're free to stay at a plethora of hotels, resorts, etc., but the BEST place to stay is in a Casa Particular. Casa Particulars are homestays, where you'll stay with Cubans in their spare rooms. Now, this sounds much sketchier than it is. These are very common and affordable accommodations that are all over Cuba. In Havana, I stayed at Casa Lunass and paid $15 a night for a great room centrally located near Old Havana. They helped me change money, gave great food recommendations, and helped arrange my taxis. I booked my Casa Particulares on HostelWorld, but you could easily book through sites like AirBnB.
Cell service/Wi-Fi – Cuba has come a long way in the last few years when it comes to connecting to the outside world. However, they're definitely still far behind most places I've visited in the world. Getting a SIM card at the airport and in town is possible, but the higher cost with not much data deterred me from even bothering. I relied only on Wi-Fi, and even that was spotty. Casa Lunass charges $1 an hour to use the Wi-Fi as she had to physically turn it on every time I wanted to use it. I would also strongly recommend downloading a VPN before you leave home as the internet is government owned and heavily censored. Access to American apps is limited.
Maps – Because of the limited and spotty Wi-Fi and cell service, you should download offline maps on your phone before you leave home! For this, I use two apps that I love interchangeably. Maps.me is my favorite as it has not only offline maps but offline navigation as well. The other app I use is the classic Google Maps. I like the pinning features better than Maps.me and access to reviews more on google maps so it is easier to find restaurant recommendations.
WHAT TO DO
My trip to Cuba was only 5 days, and I barely scratched the surface on what to do. Every day I was in Cuba I did a different AirBnB experience, and there were enough of those to choose from that I could have spent a month taking them. Here are my favorite experiences that I did…
The Cuban Trilogy: Coffee, Rum, and Cigars ($30) – I arrived in Havana in the morning, and my first tour was to dive into three of my favorite things: coffee, rum, and cigars. I absolutely loved this experience, and I'm no stranger to the world of cigars. Having made two trips to Estelí, Nicaragua, I was surprised at how much I learned during this time… all while smoking a world famous Cohiba. This tour may seem expensive by Cuban standards, but a Cohiba alone can run you $30 in the shops.
Viñales Horseback Ride ($20) – A good friend recommended a trip to Viñales, about two and a half hours away from Havana, tucked in beautiful mountains. I really wish I had more time in Viñales, and it is definitely a place I'll be returning to. This experience was incredible, and one of the best values in Cuba. We took horses into the mountains and to a local tobacco farm, where we smoked cigars with the farmers while learning about the growing and fermenting of tobacco. After this, we watched an incredible sunset while enjoying one of the best meals I had had in my whole week. For $20, we had the horseback ride, a cigar, rum tasting, AND dinner. Really can't beat that. I opted to spend the night in a Casa Particulare owned by the parents of my guide, and it cost me $14. When I booked the tour, I reached out to my guide to help me arrange a shared taxi to and from Viñales, which cost me $20 each way. A private taxi can run $150 each way, and this was a much better way to travel on a budget.
Street Photography Workshop $30 – As a professional photographer, I had a blast hanging out with a professional photojournalist from Havana. I'm not a street photographer, and Juan seemed to know everything and everyone in Havana. Loved this experience and how unique it was. Whether you're a professional or an amateur, this is well worth it.
Old Havana Walking Tour – I'm not going to link the particular tour I did because I didn't particularly care for my guide or his rushed tour that I could have easily done alone. But I do recommend taking one of the numerous Old Havana walking tours or just walking around yourself! One day I covered 28,000 steps just walking the side streets of Havana, and I couldn't get enough of the old cars and colorful life around every turn.
BUDGET
Let's break down my budget for the trip and how I spent less than $700 (including my flights to and from Cuba) for the 5 days.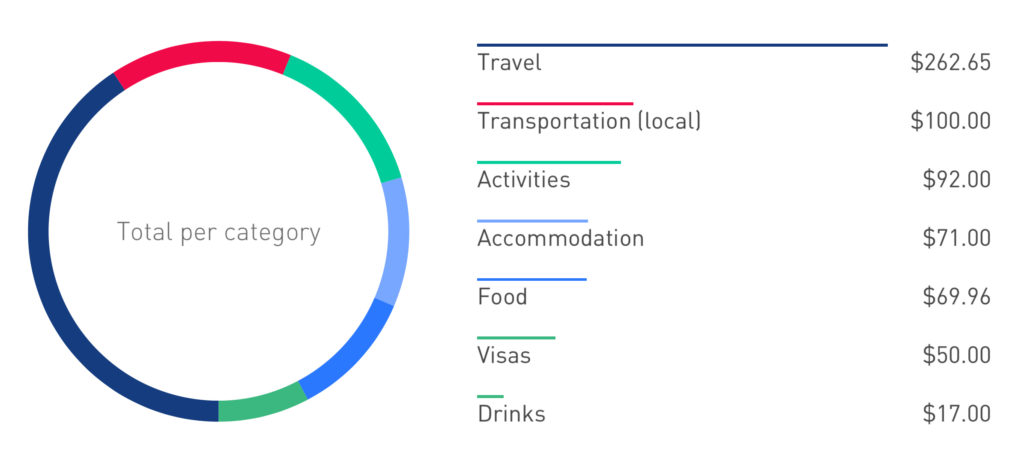 Breakdown – I could have easily gotten my daily average down if I had stayed longer. My most significant expenses were flights to and from Cuba, a Cuban Visa, and my taxi ride to and from the airport and the taxi to and from Viñales. Those are non-negotiables so you might as well stay longer to make the big moves count. The food scene is delicious and affordable, with most lunches coming in around $5 and most dinners coming in around $10-15 with drinks (I even had a two lobster tail dinner with two Cuba Libres for a total of $11.60).
CONCLUSION
Cuba was truly a destination unlike any I've ever been to. Only spending five days barely scratched the surface, and I'm already planning a return trip asap. To be honest, I was shocked by the number of well-traveled friends who didn't even know that Americans could visit Cuba. This is why I dusted off my old blog after a few years to try my best to spread the word about this incredible place. The Cuban people welcomed me with open arms and deserve the same kindness returned upon them.
Happy adventuring, friends,
Andy